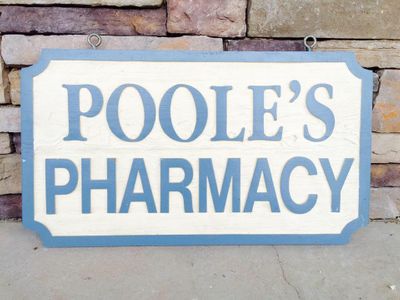 Welcome to Poole's Pharmacy, an independent, full-service pharmacy that has been serving the Marietta community since 1974. Our pharmacists have 50+ years of experience, and our friendly staff will treat you like family.
Here at Poole's Pharmacy, we offer many services to fit your needs. We deliver locally, accept all major insurances, offer online refills and free prescription transfers, and much more. If you haven't taken advantage of one of our many services or are looking for a pharmacy to call home, come by and meet our friendly, professional staff or give us a call!
Our Mission
Poole's Pharmacy has been serving Cobb and the surrounding counties for over 45 years. As an independent, privately owned, full-service pharmacy, we take great pride in our reputation for excellence in customer service and satisfaction, and our professional staff is second to none.
Our Vision
Poole's Pharmacy is committed to YOU, our patient. We specialize in hard to find pharmaceuticals and tailor our services to meet the needs and requests of physicians and our patients. Our goal is to provide affordable and life-enhancing services to our patients in a personal, family-style environment.
What Our Patients Like Most About Our Pharmacy
"We have been incredibly pleased with Poole's Pharmacy and are so glad we made the switch! The drive through window makes it easy with children in tow, refills are always ready ahead of schedule, the prices are low and Thomas and his staff are all so friendly and know my whole family by name."
"I'm almost surrounded by all the big drug store chains but drive past them to get to Poole's Pharmacy. Every time I walk in, I'm greeted by name and provided a level of customer service that I used to think was a thing of the past. It's comforting to have Thomas taking care of my family's prescription needs. Great prices and excellent service."