ATTENTION!
WE ARE NOT CURRENTLY BOOKING APPOINTMENTS FOR THE COVID-19 VACCINE DUE TO A LIMITED SUPPLY AND AN INFREQUENT SHIPPING SCHEDULE.
WE WILL POST UPDATES AND A LINK TO OUR APPOINTMENT SCHEDULER AS SOON AS WE RECEIVE UPDATED INFORMATION.
PLEASE COMPLETE THE INTEREST FORM ATTACHED AND WE WILL PUT YOU ON OUR CONTACT LIST.
WE ARE CURRENTLY NOT TAKING CALLS REGARDING THE COVID 19 VACCINATION DUE TO THE CURRENT CALL VOLUME.
WE APPRECIATE YOUR CONTINUED PATIENCE AND LOOK FORWARD TO SERVING YOU!
POOLES PHARMACY COVID-19 Vaccine Interest Form - Moderna Vaccine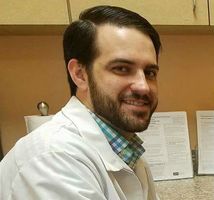 Your full-service Compounding Pharmacy
Poole's Pharmacy offers a variety of services to fit your needs. We deliver locally, accept all major insurances, offer online refills and free prescription transfers, and much more. If you haven't taken advantage of one of our many services, call or come by and see us today!
What Our Patients Love About Our Pharmacy
Simply the best. Everything you could ask for from a pharmacy. Great service delivered in-person, online or via app by an attentive staff - have no doubt, this is no indifferent corporate pill dispensary.
I've never waited over 10 minutes for my prescriptions to be filled. You will not find a better a pharmacy or customer service in Marietta. I'm so happy I made the switch and highly recommend Poole's Pharmacy to everyone I meet.
Thomas and the staff are the very best experience of professionalism and great personalities within the staff. They are also quick and knowledgeable with me.
❮
❯
Subscribe to our newsletter 
Stay up to date with our pharmacy with exclusive content.